Volunteers
We Need You!
The Franklin County Community Meals Program would not be able to function as smoothly as it does without the wonderful benefit of our volunteers. Each week, volunteers assist us in stocking our pantry shelves, distributing bags and boxes of fresh produce and household staples at our meal sites and pantries, and connecting us with food donations.
In addition, volunteer groups take turns preparing and serving free meals at our meal sites in Greenfield, Orange, and Turners Falls. Regardless if these groups serve once a month or once a year, we are grateful for their participation. Our meals served more than 18,000 local residents last year: families, seniors, adolescents, children, homeless – people who are looking for the comfort of a safe place to eat and a warm place to find the companionship of other diners.
Do you and your group want to cook with us? Email volunteer@fccmp.org
---
Testimonials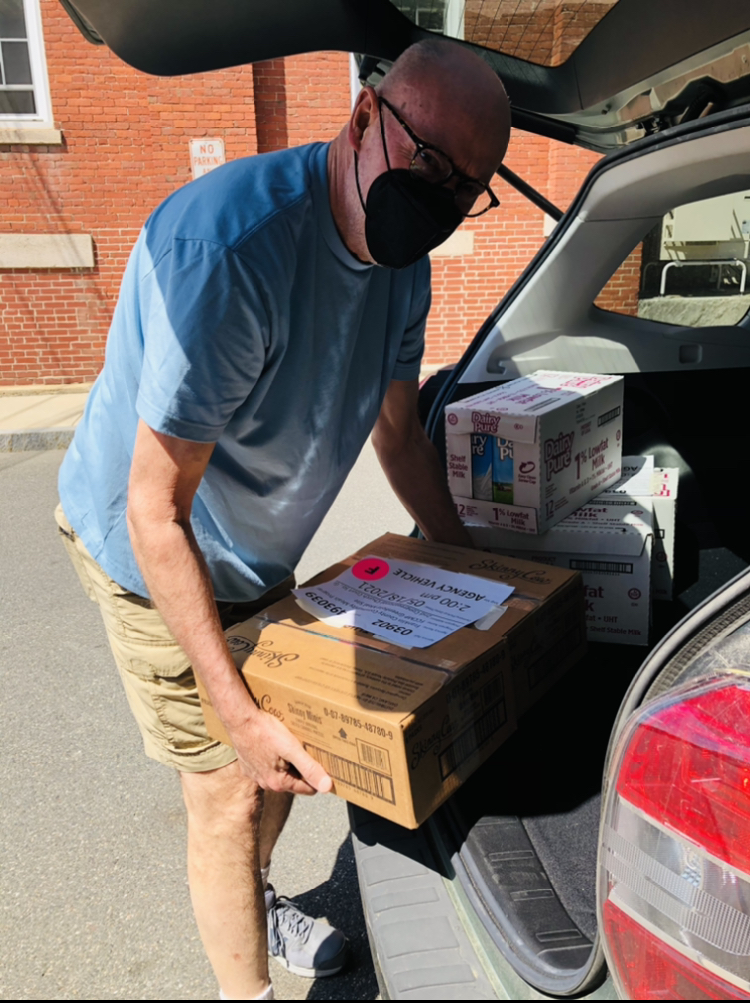 Jack McElaney – Food Bank Pick Up Driver
After moving to Greenfield from New York Jack was driving around one day. At the sight of a double parked line of vehicles, he felt compelled to pull over and exit his. He witnessed community members loading groceries into trunks and asked one how he could help. He was then referred to our agency.
Jack had never before the COVID pandemic seen hunger addressed so strongly and prevalent within a community. Inspired by how Franklin County supports those in need, he now helps us supply our sites with supplementary items from our partnership with the Food Bank of Western Massachusetts.
---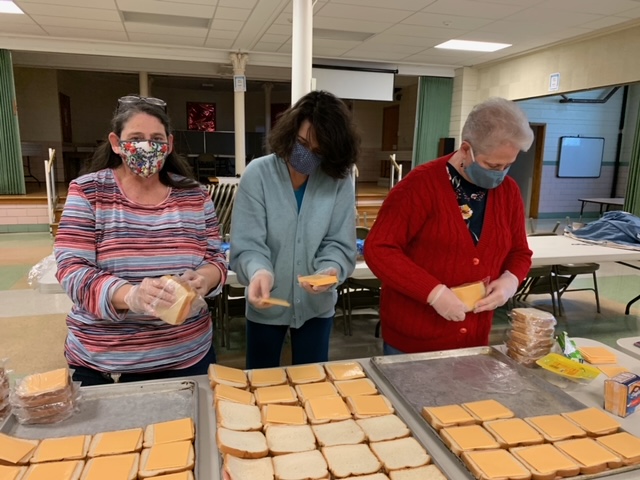 Tina & Her Team – Turners Falls Community Meal Sandwich Makers
Tina has been volunteering with us for 20 years and counting! She and her helpers have been making sandwiches monthly to supplement our Turners Falls Community meals for a few years now. When asked about her long commitment to her role, she said, "Making sandwiches and sending them home with families for next day lunch or another meal is just one more way we can make a difference and help in our own backyard." Tina feels strongly about establishing community traditions and providing for her neighbors.
---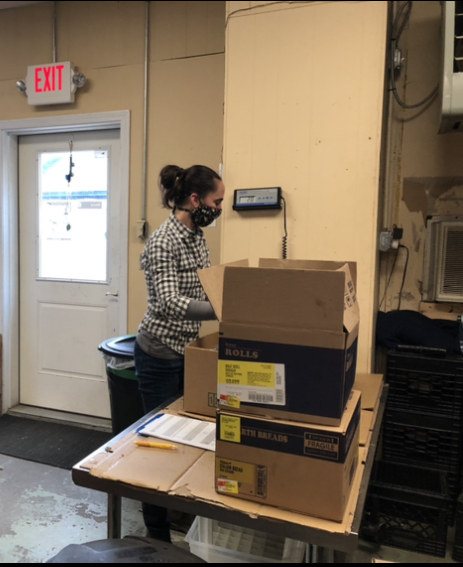 Lydia Musco – Orange Pantry Thursday Donations Recipient
After viewing an Instagram post calling out for Thursday help at our Orange Pantry, Lydia felt drawn to contribute her time and energy. Every Thursday morning at 9 am she can be seen helping staff prepare for opening our doors to over 50 households in the North Quabbin region. Throughout the day she buzzes about the pantry receiving and processing donations, stocking shelves, and is amazing at consolidating inventory! Lydia is passionate about supporting her community members and is a strong support to our team. We would not be able to continue to provide in the capacity that we do without her consistent presence!
---
---
Want to Get Involved?
Email our Volunteer Coordinator at volunteer@fccmp.org or complete the form below
Get in touch with the FCCMP to inquire about volunteer opportunities.