Franklin County Community Meals Program
Our mission: to work in partnership with our community to alleviate hunger.
The FCCMP is always in partnership with our community to feed our neighbors. We organize four meal sites in Orange, Turners Falls Greenfield, and Northfield, Massachusetts. We also organize three pantries, the Orange Food Pantry and the GCC Food Pantry, and the Turners Falls Mobile Food Bank.
Your donations help us continue our mission to feed our neighbors – whether it's purchasing food, providing our regular meals, or simply keeping our equipment running smoothly, every dollar helps!
We are grateful for the outpouring of support we have received from our community over the years.
---
Community Meals and Pantries
---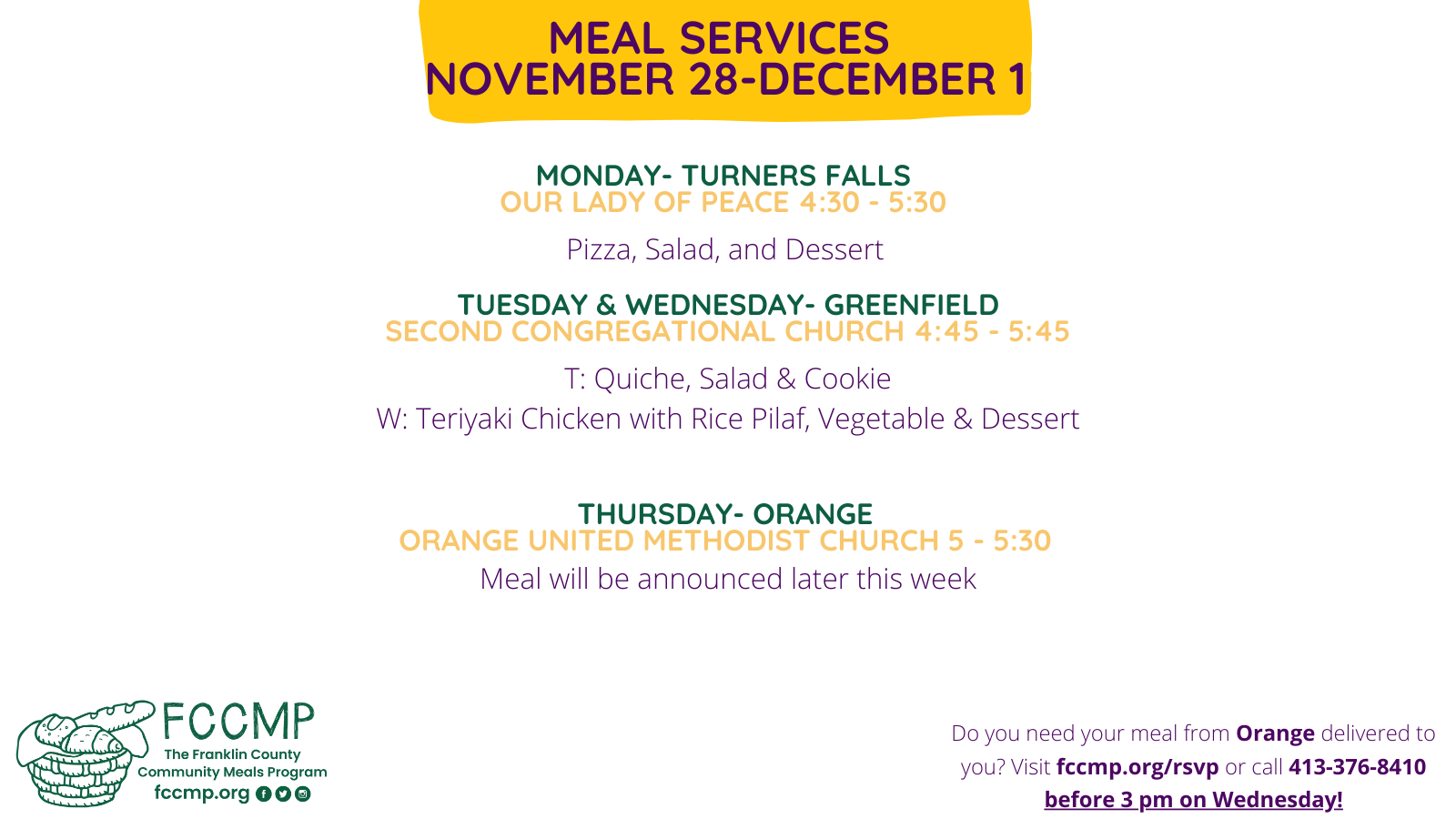 Community meal Menu Offerings November 28th – December 1st, 2022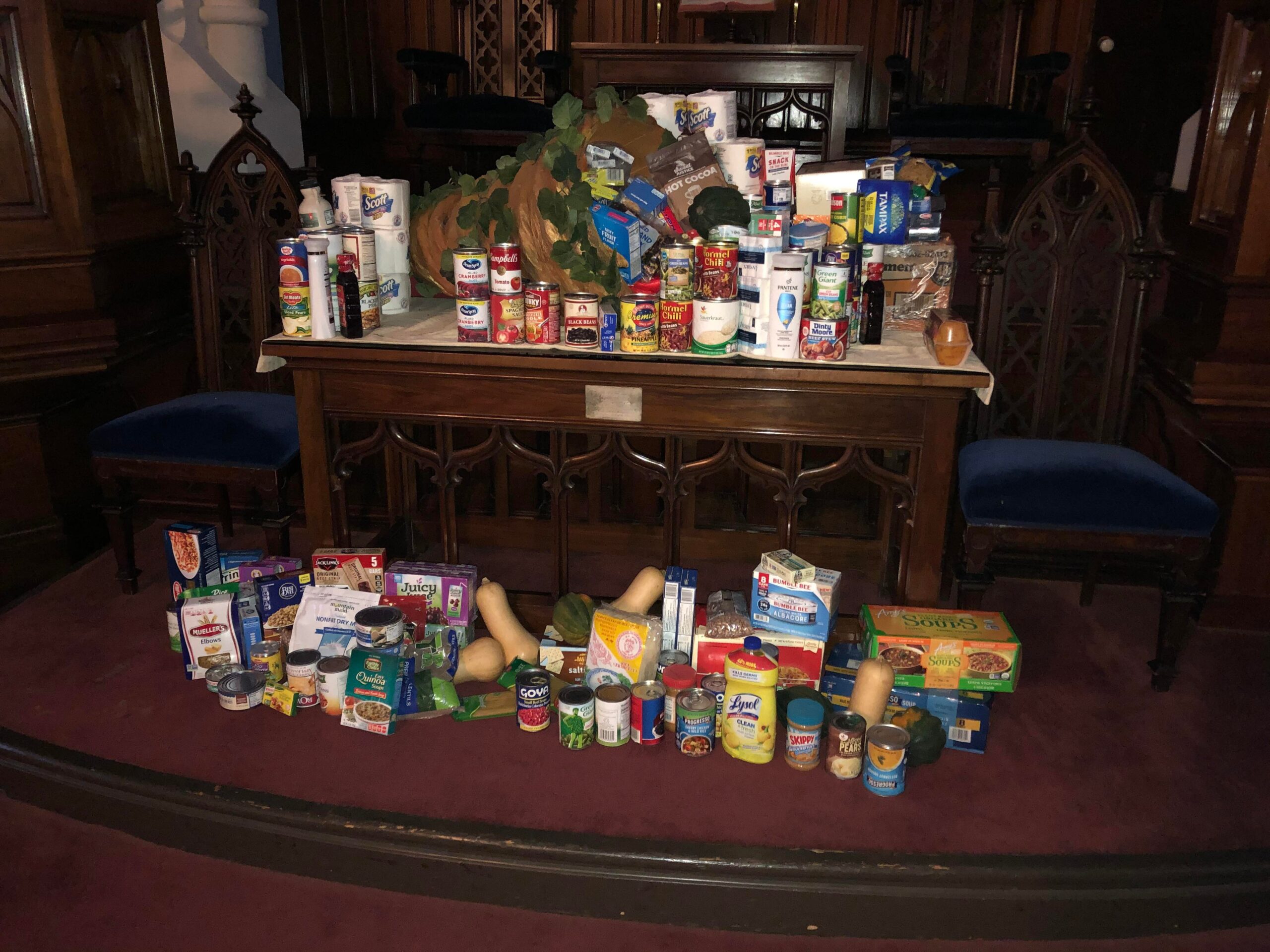 With Thanksgiving just around the corner, we can't help but look forward to our favorite way to give thanks in the non-profit world.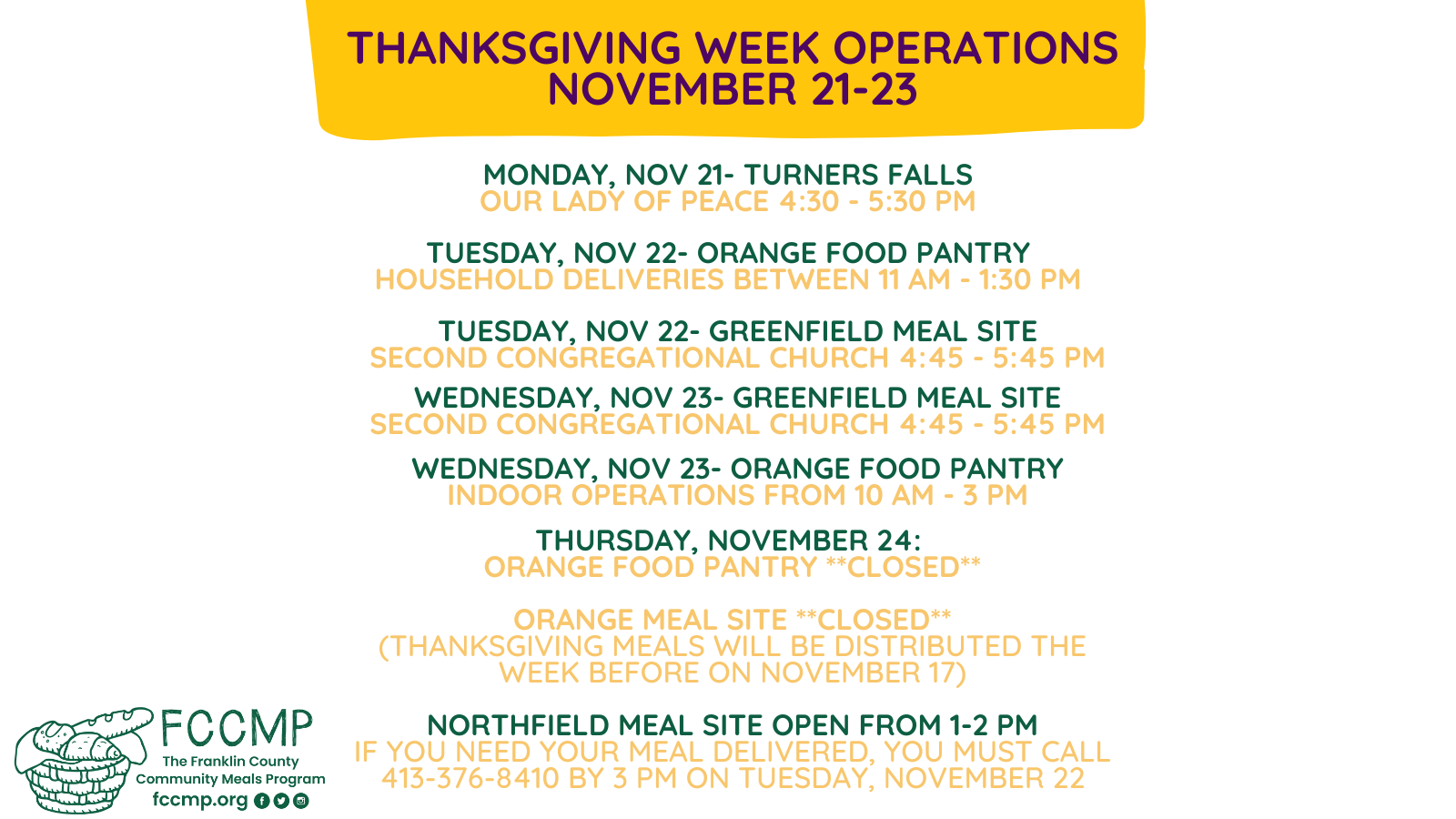 Community meal Menu Offerings November 7th – 10th, 2022
---
Explore What The FCCMP Has To Offer
There are people in the world so hungry that God cannot appear to them except in the form of bread. – Indira Gandhi