FCCMP Walk-To-Thank 2021
Join us throughout the month of July for FCCMP's Walk-to-Thank event
Walk virtually with us throughout the month of July to thank our incredible business community partners who have donated their time, energy, and resources in our effort to feed Franklin County!
Our Goal:
Help us shine a spotlight on the businesses in our community who have been instrumental in supporting us over the years while raising $10k to help alleviate hunger.
On July 31, we will gather in person at the Greenfield High School track from 10 am – 4 pm to thank our local business owners in person & reward prizes! All teams who participate will also leave with some swag.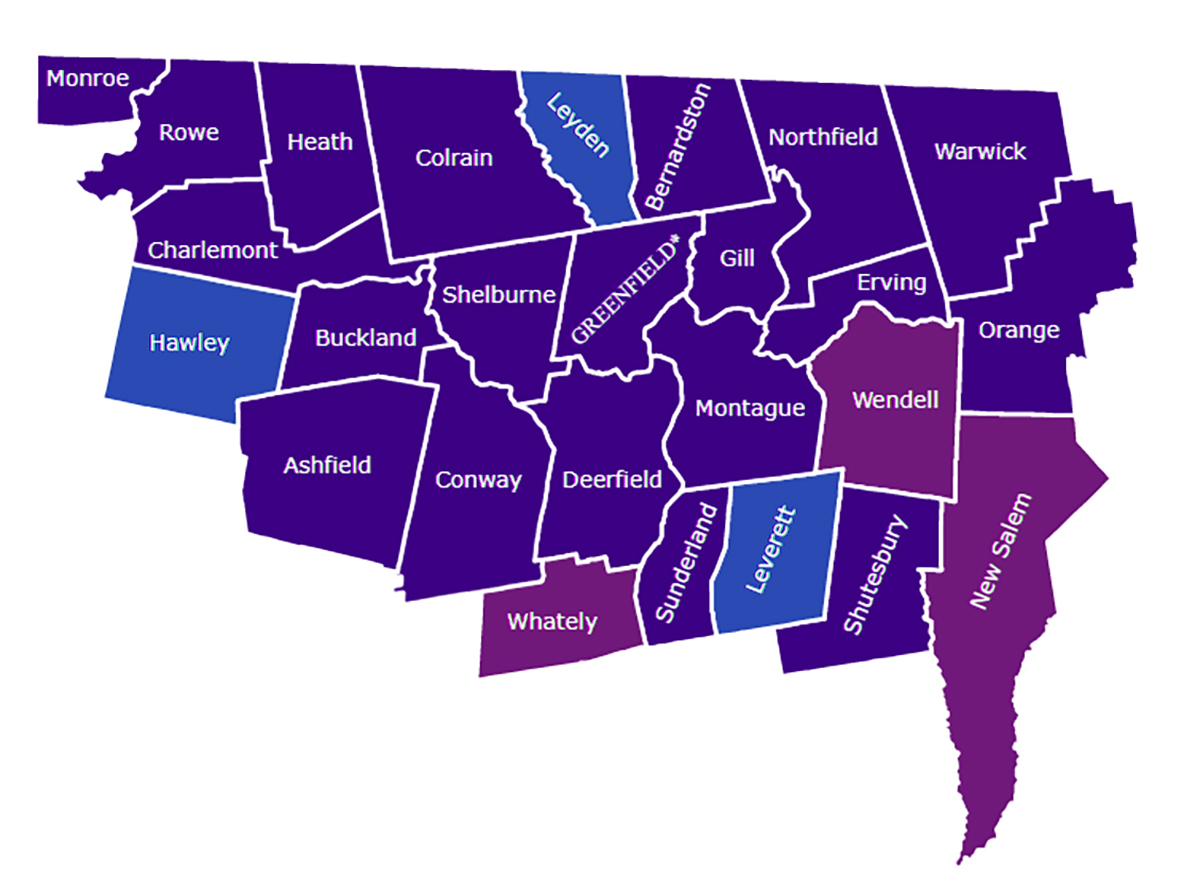 ---
How to raise funds:
Start by registering for our event online at: pledgereg.com/walk-to-thank
Via phone: 413-772-1033
Email: fccmp.ma@gmail.com
Next, set a personal fundraising goal and begin to collect pledges to reach it. Pledges can be tracked on your PledgeReg page or via a paper pledge sheet. Can't print a physical sheet? Stop by our office at 324 Wells Street in Greenfield to pick up copies.
After that, share what you're up to on social media, get your friends or coworkers excited with some healthy competition, or ask your employer to match the funds you raise.
Get moving! Walk, run, bike, electric scooter- any way you prefer to move!
---
So, where am I walking to?
This interactive map below has all of our business partner locations pinned:
Zoom in on the map above to see business locations throughout Franklin County
Need help mapping out your walk? Route Your Walk Here
Donor Matching & Prizes: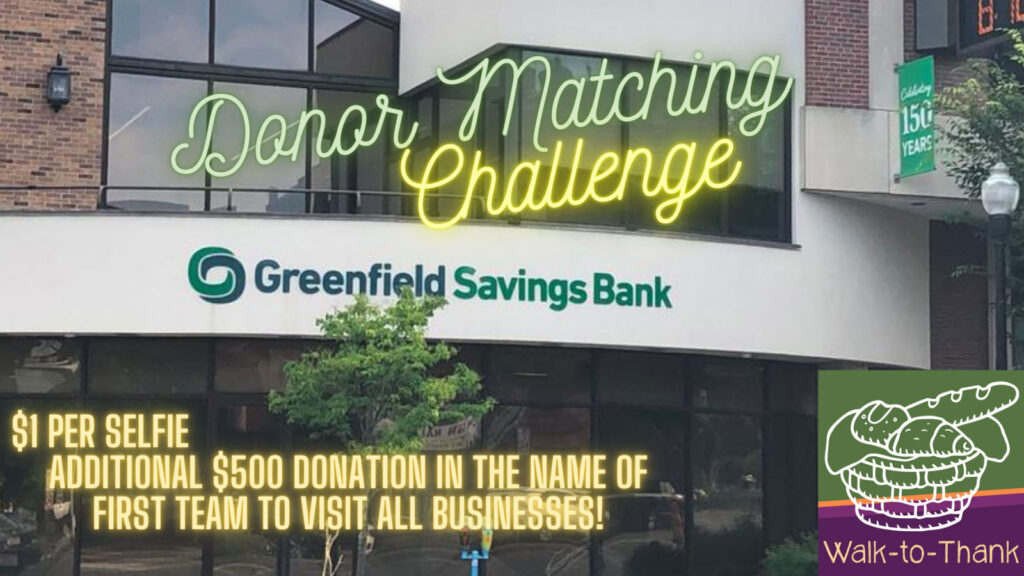 For each selfie taken in front of a business & posted to facebook.com/fccmp, Greenfield Savings Bank will donate $1. The first team to visit all of the businesses on the checklist will receive an additional $500 donation.
When posting your selfies, be sure to include the hashtag #WalkToThank2021, tag the business or "check in" using the Facebook location option, and if you have a team name, hashtag that too! Be sure to share your post on your personal newsfeed as well to encourage other community members to participate or sponsor you!
Not tech savvy? Not to worry. You can track which businesses you have visited using the checklist and bring it with you on July 31st.
And remember to join us on Saturday, July 31st from 10 am – 4 pm at the Greenfield High School track! Drop off any final pledge cash or checks, submit your business checklist sheet if you opted out of posting selfies, collect your prizes and swag, and help us thank our business partners!