Current Job Offers:
—
Job Opening: Program Associate
Hours: 12-15 hours/week
Posted: Sep 28th, 2020

Franklin County Community Meals Program (FCCMP) is a 501c3 non-profit whose mission is to work in partnership with the community to alleviate hunger. Our programs include the Greenfield Meal Site, the Turners Falls Meal Site, the Orange Meal Site, the Orange Food Pantry, the monthly Orange Pantry Outreach Program and a monthly Mobile Food Bank in Turners Falls. In addition to operating direct programs, we also work with the community through the FC Hunger Task Force and partnerships with other food access agencies to increase food security across the region.
Our staff is currently made up of 7 part time employees from a wide variety of backgrounds who work in many contexts across our programs. Some work at only one site and others work at multiple sites. We also operate successfully in large part due to our robust volunteer network.
Position Description
The Program Associate will work to support our variety of programs in a range of capacities with a special focus on the Greenfield Meal Site and the Orange Food Pantry. This position is flexible. Week to week the needs will look different. Some days the Program Assistant will work out of the Greenfield office, other times driving between programs.
General Responsibilities
Assist with social media, outreach, newsletter development and other forms of communication as needed
Assist and work closely with the Executive Director with daily program related tasks
Coordinate volunteer groups to Greenfield Meal Site
Engage in community outreach to build partnerships with new volunteer groups
Oversee coordination and transportation of donations, food, and supplies to various programs
Work at the Orange Food Pantry on Thursdays from 9am-3pm
Participate in strategic planning with the Executive Director
Other Duties
The duties of this position may change as needed dependent on the week to week demands of the organization. Examples include support with annual fundraisers and community events.
Qualifications
Self-motivated with the ability to collaborate well
Strong communication skills
Experience with conducting outreach, networking and or/sales
Comfortable organizing lots of details
Ability to work with technology- computer skills including creation and use of spreadsheets, experience with MS Office Suite, use of social media, etc.
Ability to adapt to and be flexible to changing conditions
Ability to lift 40 pounds
able (and persistent in) reaching out to people on the phone and over email for deadline driven work
Reliable
Requirements
MA drivers license
Access to a vehicle
Available some evenings and weekends
Available on Thursdays from 9am-3pm
Passion for improving the lives of the most vulnerable members of our community
Preferences
Bachelor's Degree preferred
Experience working for a community organization or non-profit
Experience or knowledge related to food service, the food system, and/or food insecurity
Reporting and Supervision
The Program Associate reports to and works closely with the Executive Director.
Hours and compensation
$15/hour. This is a 12-15 hours/week, non-exempt position.
To Apply
Please send a resume and cover letter to fccmp.ma@gmail.com with the job title in the subject line. Applicants may also apply by mail to P.O. Box 172, Greenfield, MA 01301
References may be requested.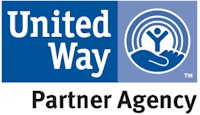 FCCMP is an equal opportunity employer. FCCMP will not engage in discrimination against or harassment of any person employed or seeking employment with FCCMP on the basis of race, color, religion, sex, sexual orientation, gender identity, national origin, age, disability, status as a protected veteran, or other characteristics protected by law. We are committed to fostering a diverse and inclusive environment.