Executive Director of Franklin County Community Meals Program
Nonprofit program is seeking a responsible person to direct operation of 3 community meal sites and 2 food pantries. Responsibilities include grant writing, fund raising, budget management, staff supervision, volunteer coordination, event planning, community outreach and Board of Directors relations. Experince with Word, Excel and Quickbooks required. Previous nonprofit management experience preferred. Must have vehicle and be able to move food. ServSafe Certification will be required. This position is 22-24 hours per week.
Send resume and inquiries by February 24 to FCCMP.ma@gmail.com
Franklin County Community Meals Program
P.O. Box 172
Greenfield, MA 01302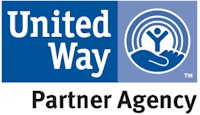 FCCMP is an Equal Opportunity Employer.