Brown Bag Brigade 2022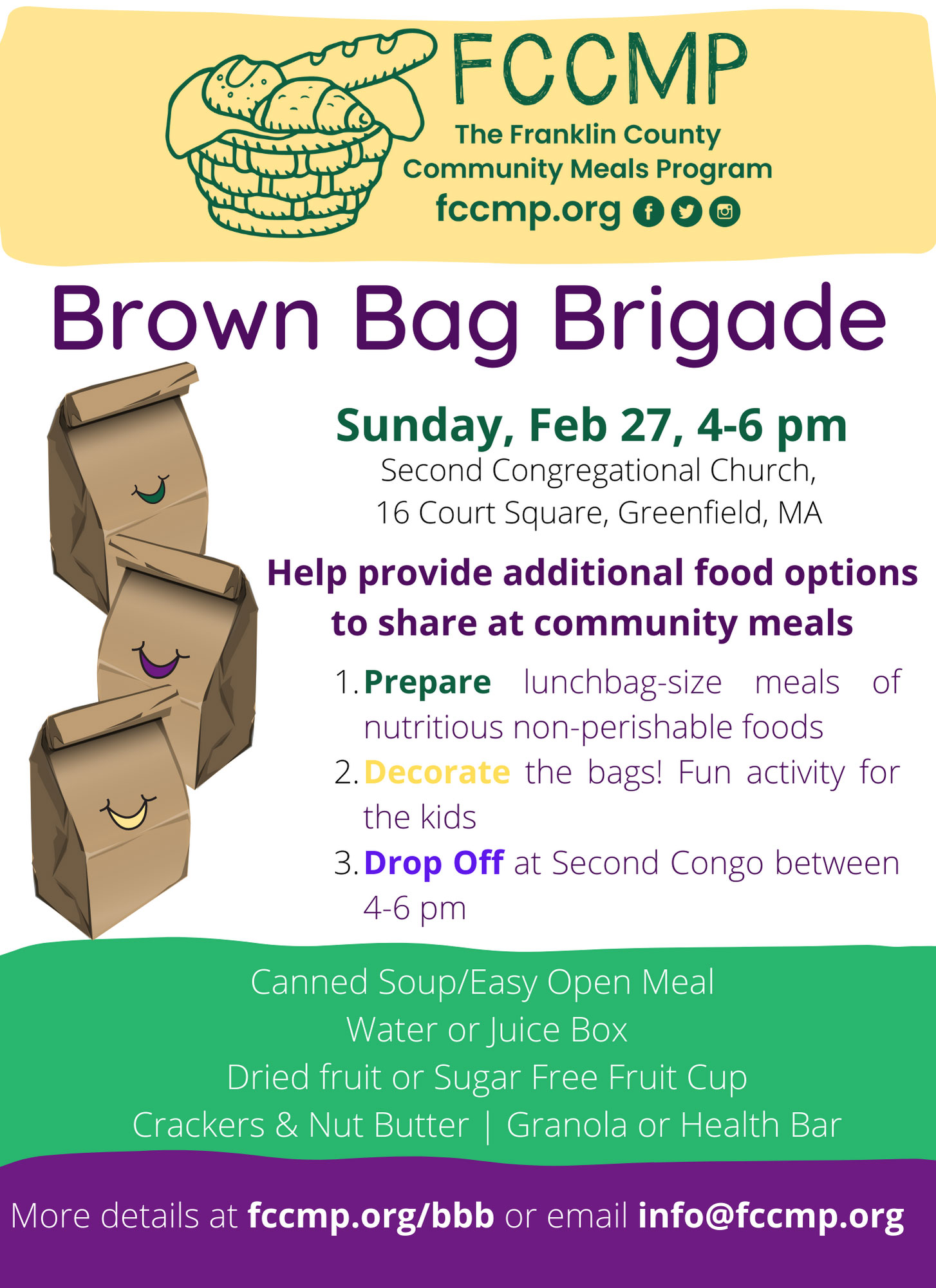 Sunday, Feb 27, 4-6pm
Hello everyone! It's February and for us here at FCCMP, that means it's time for our annual Brown Bag Brigade! This pandemic has allowed us the opportunity to provide additional options on how to participate, so continue reading to find out how you can get involved:
1.) Assemble and decorate at least 10 brown bags and drop off at Second Congregational Church on Sunday, February 27 between 4-6 pm. Bring your leftover brown bag groceries for us to combine with others!
2.) Click here to make a monetary donation that will be used to purchase brown bag goods
If you are representing a school or local organization and wish to donate a bulk amount of brown bags, we encourage you to contact us directly at info@fccmp.org
Thank you for your contributions! To share in the fun, let your neighbors know about our Brown Bag Brigade by posting photos of your decorated bags, videos of you and your family packing them, a photo of your purchases, etc. to social media using the hashtag #BBB2022
You can also tag us @FCCMP on Facebook, Twitter, and Instagram!